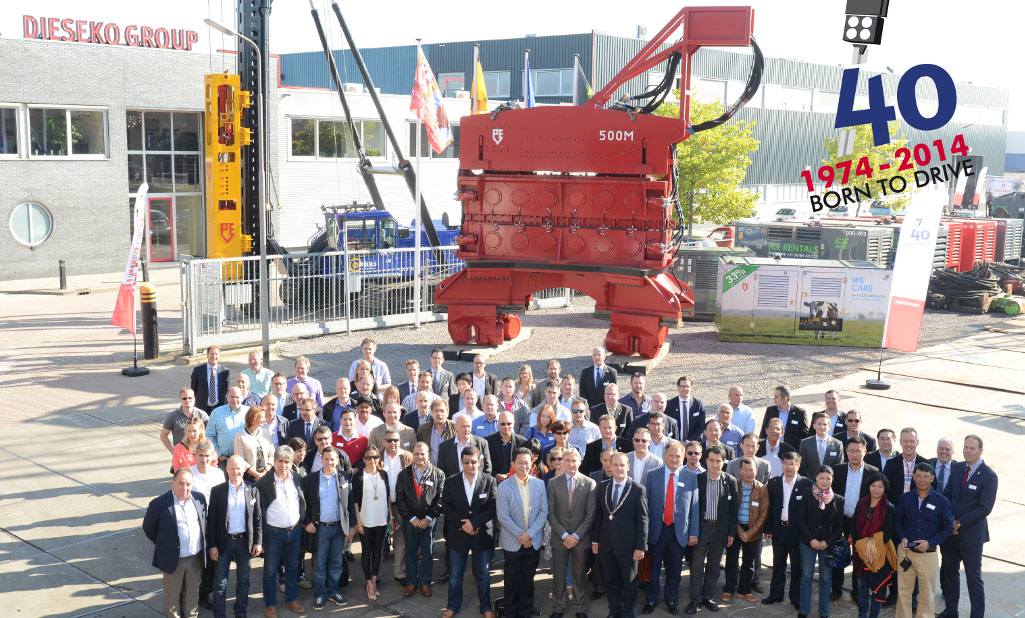 PVE-Dieseko and International Construction Equipment (ICE), two leading Dutch piling and vibratory hammering companies merge their activities.
The decision to merge is supported by the management and shareholders of both companies and was very well received by its employees. The combination creates a strong and solid company with a sales level of approximately € 100 million and an extensive range of products and a worldwide service network.
The merger is effective immediately. The new company will be named ICE – PVE, but the individual brand names of both companies will continue to exist. The distinctive capacities of both companies will be maintained and the company will continue to operate from the current locations in Sliedrecht, Almere, Emmeloord en Singapore. ICE and PVE combined are strongly complementary to each other.
Through a combination of PVE's strong presence in Europe and the strong growth of ICE outside of Europe, the new company is well positioned to serve customers worldwide, with a complete range of products and services. The new senior management will be headed by Mr. Ton Kraak (CEO) and further consists of Mr. Machiel van der Schoot (both former ICE management) and Mr. Jan van Es (former PVE management).
The senior management will remain an important shareholder. Greenfield Capital Partners, already an investor in ICE, has strengthened its shareholder position in the merged company. The ambition of ICE – PVE is to continue the strong growth that both ICE and PVE have experienced in the last couple of years and to further develop product development, the product range as well as the companies' customer service.