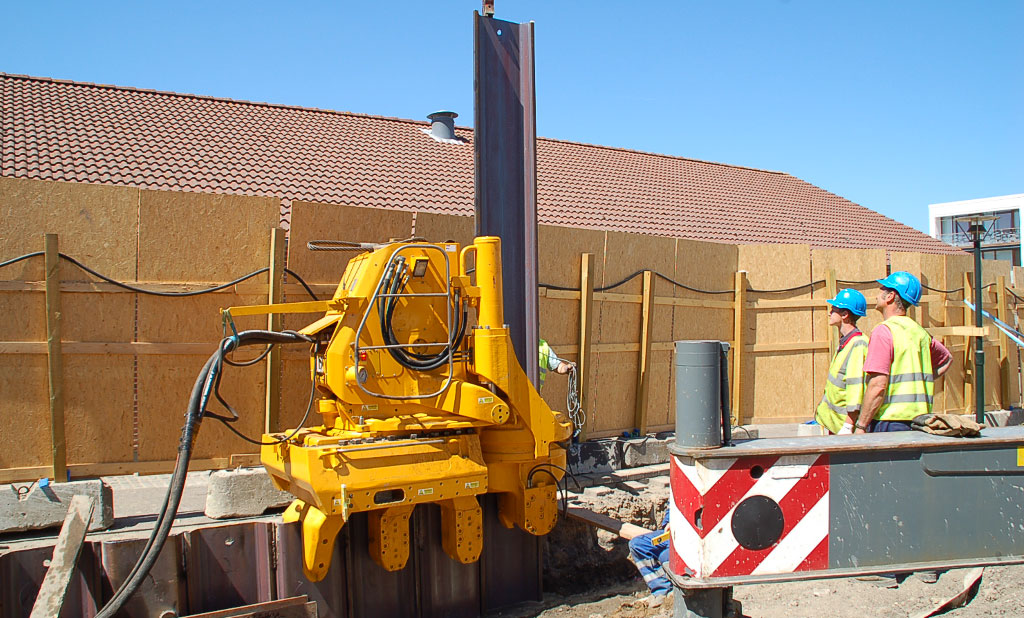 Kowan Still Worker ZU-100 heralds a quiet revolution in Europe.
The first ever static load noise and vibration free hydraulic pile pressing machine that is capable of driving and extracting both 'U' and 'Z' section piles is to be unveiled by Watson & Hillhouse at the BAUMA 2007 exhibition in Munich, which is entirely fitting given the current preference of installing 'Z' piles throughout Germany, Holland and Scandinavia.
The revolutionary Kowan Still Worker ZU-100 boasts not only dual pile section executions but, is also capable of driving the newer wider section sheet piles. The 'Z' pile range is from 575mm to 700mm width and the 'U' piles range from 700mm to 750mm width. As well as the flexibility afforded to the operator/contractor, there can also be significant cost benefits that should have a direct bearing on project budgets. The ZU model will also have the mast tilting function, a feature that is exclusive to Kowan and is unique to Kowan Still Worker models.
Watson & Hillhouse believe that the new ZU Model, together with their long established WP-150 Still Worker, enables them to offer the sheet pile driving market complete cover for environmentally acceptable pile placing. There will be a working demonstration of the revolutionary Kowan Still Worker ZU-100 every hour at the Watson & Hillhouse Stand (F10/N1016/3) at BAUMA 2007, from 23rd – 29th April and the Still Worker will then be available for hire/demonstrations throughout Europe.