Bauma 2022
Meet Lesanco along with our partners at Bauma in Münich on October 24 - 30 2022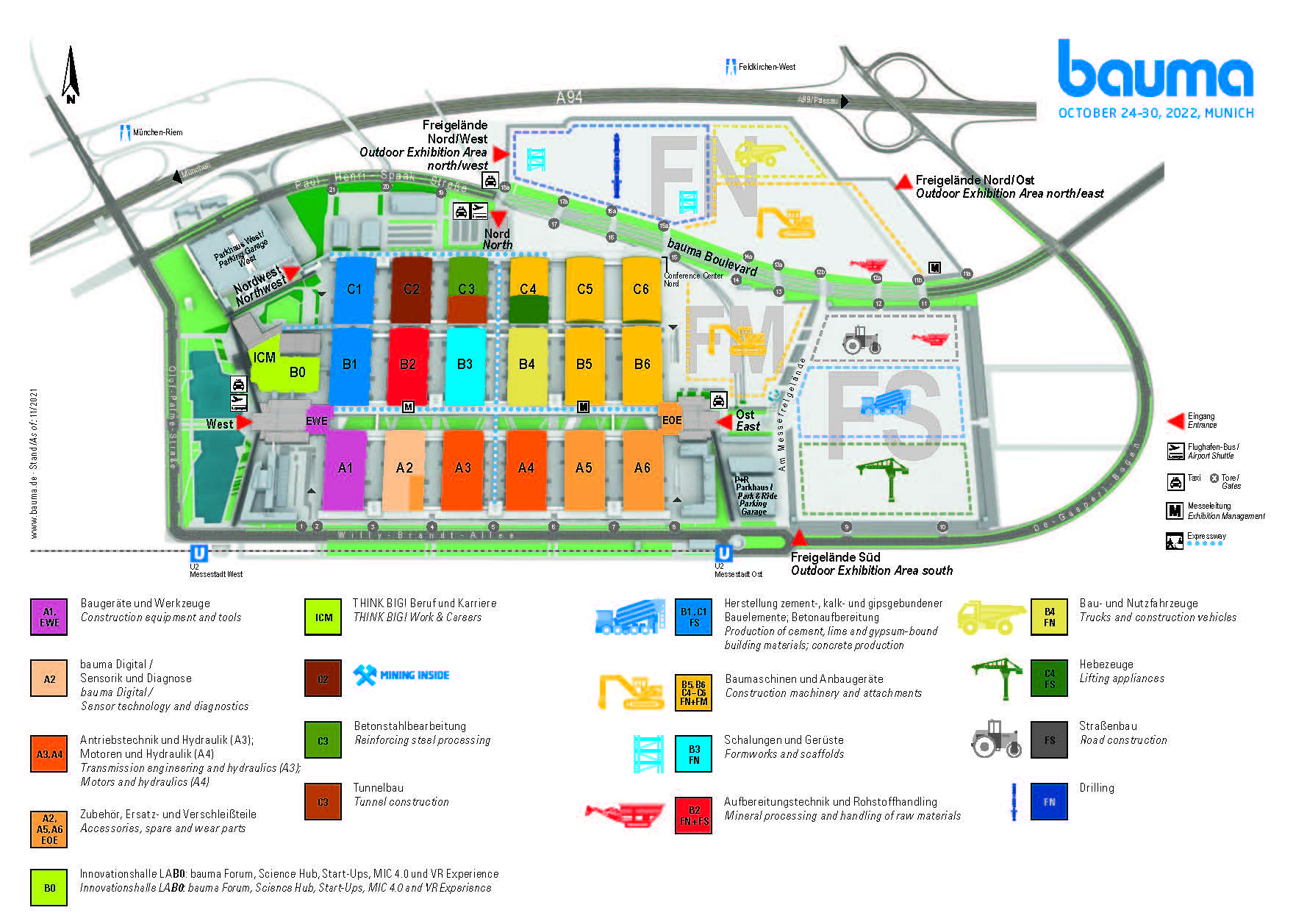 Meet us at these exhibitor booths:
DIESEKO BV

ICE and PVE Vibratory Hammers, Power Packs

Woltman Piling and Drilling Rigs

Bell Dredging Pumps

FN 720/1 

Comacchio

Drilling rigs:

Foundations & Ground Improvement

Geotechnichs & Exploration

Water Well & Geothermal

FN 623/1

PV-E Crane

Electric Crawler Cranes

FS 903/7

TesCar (Tonti trading)

Compact Drilling Equipment

FN 620/8

Armador

Drilling Equipment

FN 623/7

M&S Gruseck

Cutters for drilling

C3 342

Gertec

Hose pumps

C2 449
With more than 3,500 exhibitors from 62 countries and nearly 630,000 visitors from 217 countries, Bauma 2022 is generally busy. We advice you to make an appointment in advance. Feel free to contacts us to get an entrance ticket.
Download the Bauma 2022 Virtual app to your phone, to help find you way around the large exhibition space and to get other useful information.
Jens Christoffersen (mobile phone +45 2026 1067)
Torben Hammer (mobile phone +45 5153 0206)
Links